Welcome
Treat yourself to something different! Enjoy nature, the splendid view, and our hospitality.

A farm («hof») and guesthouse («gast») - operated by Reto Streit, farmer and social educator and Ursula Knuchel Streit, teacher for home economics, with Severin, Vera, Léo and Alessio.
News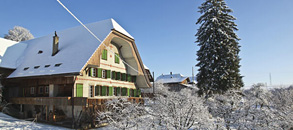 12-01-19
-
Winter-Weekend-Special
2 overnight stays in a double room with breakfast and a bath in the hot-pot.
Valid from 01st December 2019 - 29th February 2020, from Fri - Sun, for the price of CHF 260.-.
Contact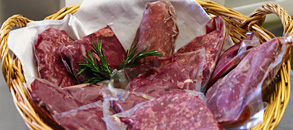 11-25-19
-
Galloway Gourmet Beef
Next delivery for Galloway Gourmet Beef: January 9, 2020
Silkworm tours 2020
Visit our silkworm rearing and indulge at our guest table.
More information
Our Offers